From the Desk of the Department Chair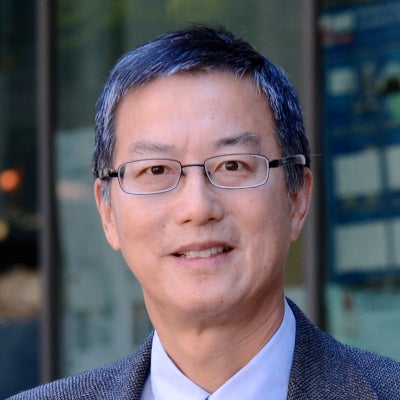 Despite our wishes, the challenges of 2020 persisted into 2021. But with it the resilience and creativity of our faculty, students and staff have too continued - as they invented and rethought in ways like never before. We continued to deliver the University of California, Riverside promise of academic excellence. We doubled-down on our commitment to research excellence. And we inspired inaugural support for our programs in campaigns like the new Jane and Jerome Schultz Lectureship in Engineering and the Bioengineering Instructional Equipment Fund.
Some highlights I am especially proud to share with you this year:
We advanced bioengineering research. We were awarded a $2 million National Institute of Aging grant to improve the understanding of dementia. Assistant professor Joshua Morgan received the prestigious National Science Foundation CAREER Award, helping UC Riverside break its record for most annual awardees, to identify the role of stiffness and mechanical force in cellular aging. Faculty published papers and developed technology to improve treatment of spinal cord injuries in collaboration with the UC Riverside School of Medicine, optimize time-release drugs, and in partnership with CalTech, enhance assistive robotics with ultrasound "mind reading."
We increased our faculty cohort - who took home new awards and stepped into new leadership roles. Assistant professor Iman Noshadi joined us from Rowan University, having conducted postdoctoral research at Harvard University and Massachusetts Institute of Technology. Robert McKee was promoted to assistant teaching professor. Assistant professor Giulia Palermo earned a Corwin Hansch Award for being a top scholar under the age of 40 for significant contributions to the field of computational drug design. Assistant Professor Bahman Anvari became the founding speciality chief editor of a new biophotonics section of Frontier in Photonics, and Jin Nam the UC Riverside chapter director of the NASA Space Grant.
We educated one of our largest and most diverse student populations to date. In Fall 2021, we welcomed our largest student cohort to date - with nearly 500 total bioengineering students. Almost half our students are female, and almost one third of them come from underrepresented, first-generation or low-income backgrounds. And - the college made a big investment in supporting diverse students, launching UC Riverside's first endowment for a student organization: the National Society of Black Engineers.
We graduated the best and brightest. Not one but two of our bioengineering undergraduate students served as student speakers at the college's virtual graduation celebration in June 2021 - sharing wisdom, insights and fond memories of pursuing education at our bioengineering department at the Bourns College of Engineering. And our graduate alumni continue to excel - making an impact in industry at places like Healthcare Consultancy Group and in academia at places like Purdue University.
I am proud of what our students, faculty and staff have achieved in a remarkable year - and look forward to seeing their accomplishments unfold over the next 15 years of our department's history.
I invite you to read about these stories and more in this report.
No. 19
Best Public Global University in the U.S. for Engineering - U.S. News, 2021
Top 50
Undergraduate Public Engineering College in the U.S. - U.S. News, 2022
Top 50
Graduate Public Engineering College in the U.S. - U.S. News, 2022
BIOENGINEERING DEPARTMENT

MOVES UP 10 SPOTS

IN 
2022 U.S. News & World Report Best Graduate Schools
11
Fellows of Professional Societies